PropScan Computerised Pitch Measurement Technology
… Towards Propeller Perfection!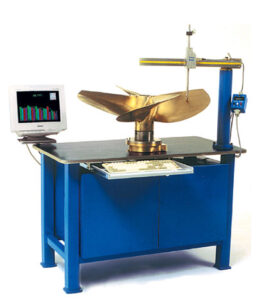 PropScan® is a revolutionary marine propeller inspection system that enables propellers to be manufactured, repaired or modified to very high levels of accuracy.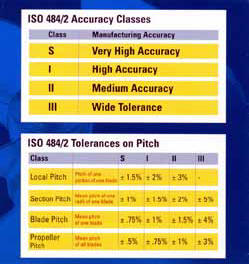 Propeller pitch accuracy has historically been a difficult task to complete, primarily because manual measurement tools could only measure at specific predetermined points, at any given blade radii. Areas outside and between these specific points therefore cannot be easily measured or accurately modified and verified.
PropScan® computerised pitch measuring equipment can ensure radial pitch accuracy and blade surface geometry can be consistently and continuously measured using a probe which rotates over the blade surface and feeds measured pitch data (for every degree of rotation), directly into the computer for detailed analysis. Accuracy as close as 0.001" mean pitch is possible and propellers can be modified to a higher 'CLASS' of accuracy as defined by ISO 484/2 (the international standard of propeller classification).
PropScan® Computerised Pitch Measurement Equipment supplied by:
Propeller Dynamics Pty Ltd